HEALTH & SAFETY PROTOCOLS
For the well-being of our guests and team members, employees have been trained on cleaning and disinfectant techniques, including use of PPE, protocols for all surfaces and tracking cleaning schedules. Recommended social distancing guidelines are being adhered to throughout the casino and the presence of hand sanitizer stations have been increased across each area.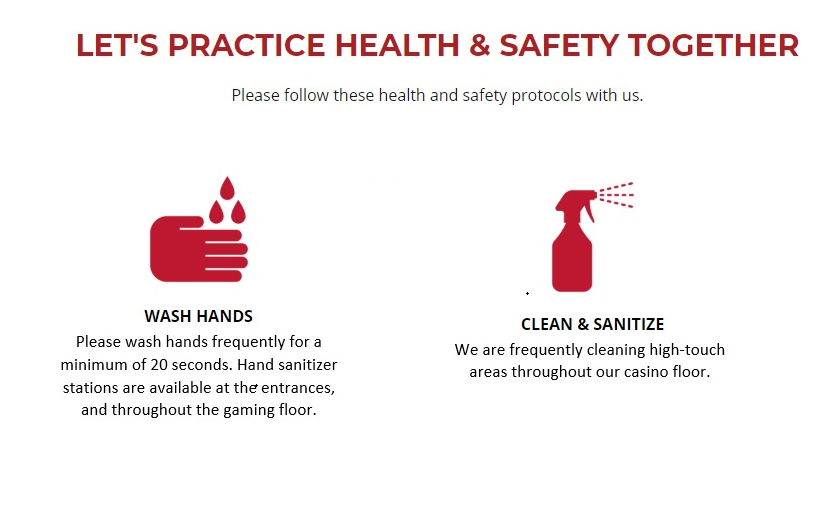 CLEANING & DISINFECTING
Our casino is cleaned and disinfected daily and throughout each shift.
Team members have been trained on proper cleaning and disinfecting procedures, as well as proper usage of PPE.
HAND WASHING & SANITIZING
Hand sanitizing stations have been added at both entrances, and throughout the gaming floor.
Hand washing reminders are available throughout restroom facilities.
SLOTS
Machines are disinfected after each use, and regularly throughout the day.
Hand sanitizer stations are available near slot banks.