The Aruba Poker Series, TAPS 2021, Slated for April, Postponed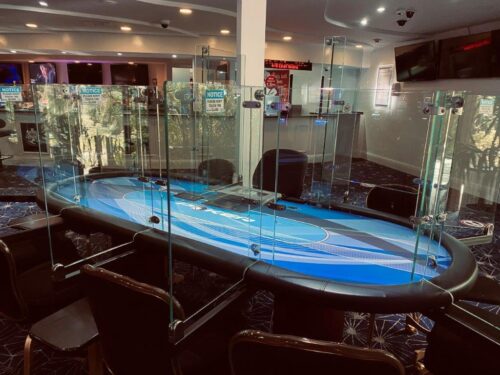 Due to the recent Aruba government announcement regarding the extension of Covid19 restrictive measures, and the current travel uncertainty, The Casino Aruba at Hilton wishes to share that its popular TAPS 2021, has been officially postponed until further notice.
While the casino was planning to bring back the tournament in the 'new normal,' that plan proved impossible with the current casino closing time at 9pm.
The Casino Aruba at Hilton first hosted the World Series of Poker, as part of the World Series of Poker Circuit, a prestigious international poker tour famous world over, in November, 2019.
Then plans were drawn for the 2020 edition, and the 2021 edition, both received with great enthusiasm by players from around the globe, excited to travel to the island, a response much appreciated by the casino.
According to Jaromir Petronilia, The Casino Aruba at Hilton, Marketing & Slots Operations Manager: "The decision to postpone The Aruba Poker Series until further notice, was not easy, but it had to be done in light of the just extended restrictions. Having said this, we know many have made their travel arrangements, and of course have been looking forward to staying with us for this event. Therefore, we will accommodate all existing reservations at the discounted tournament rates, and are planning several poker tournaments and promotions on a smaller scale, during the TAPS Aruba dates. These tournaments will be announced this week, in our social media channels."
Meanwhile, The Poker Room, at the Casino Aruba at Hilton, has just introduced a number of exciting innovations, revamping the nightly poker activities.
Players will be pleased to find lower house rakes and new attractive games, such as ½ No Limit Hold'Em, 2/5 No Limit Hold'Em, and 5/5 Pot Limit Omaha.
Poker enthusiasts will appreciate the introduction of an attractive $15,000 Bad Beat progressive jackpot.
Additionally, The Casino Aruba at Hilton has partnered with Shiva's Gold & Gems for an exciting new project rewarding the casino's MVPs, most valuable players.  An MVP will be picked each month, winning a luxury watch, and a hotel stay at the Hilton Aruba Caribbean Resort & Casino. To participate, players will be ranked based on their hours of play in the poker room.
For more information, check out social media (Instagram/Facebook) @thecasinoaruba, call: +297 526 6930, or visit our website at: www.tcaruba.com/poker