The Series Was Set To Run From November 12-22 At Hilton Aruba Caribbean Resort & Casino
The World Series of Poker Circuit Aruba event scheduled to run from Nov. 12-22, 2020 at Hilton Aruba Caribbean Resort & Casino is officially postponed until further notice due to the measures decreed by the health authorities to avoid the spread of the COVID-19. The Hilton casino team will release details regarding a new date on our social media platforms as soon as they become available.
"We do not take the decision to postpone the event lightly, as we know many players have been looking forward to this year's event. The players' feedback from the first event was amazing, and we at Hilton Resort still have big plans for the tournament brand going forward," said Jaromir Petronilia, Sales & Marketing Manager at The Casino Aruba at Hilton Resort, in a statement released with the announcement of the event being postponed.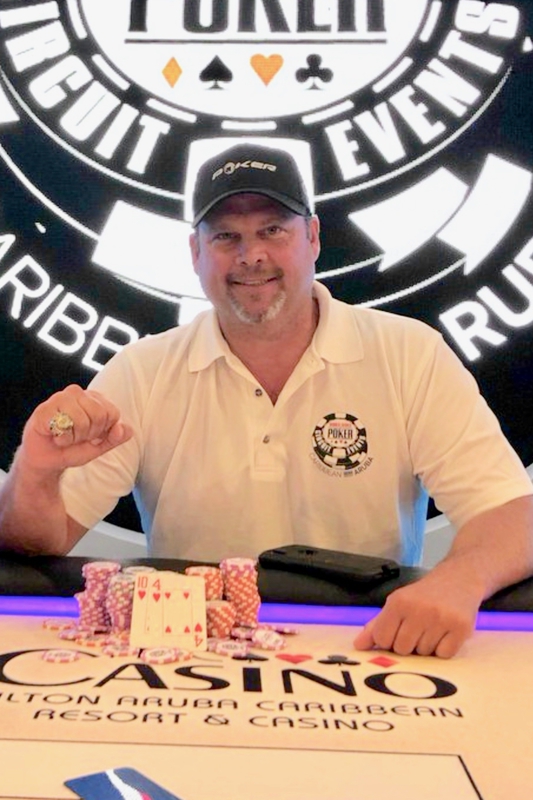 "Our vision is to become a renowned stop on the WSOP International Circuit tour, combining poker with Aruba's warm hospitality and natural beauty, for years to come. Last year's $250,000 guarantee was met by an almost doubled prize pool of $407,535 and we have exceeded all expectations for our first run," continued Petronilia in the statement. "I can't say much about the new dates as it would really depend on the health measures taken by the local and international governments and of course people's willingness to travel, but I can say that we are looking at dates as soon as the first quarter of 2021. Let's see!"
As Petronilia noted, the main event of the series drew a strong turnout of 269 entries in 2019 to blow away the guarantee. In the end, it was Rick Troendly who emerged victorious, earning $95,061 and a WSOP Circuit gold ring for the win.
Stay tuned for further information about when this event might be rescheduled. Check out @wsoparuba on Twitter and www.tcaruba.com/wsopa to learn more.